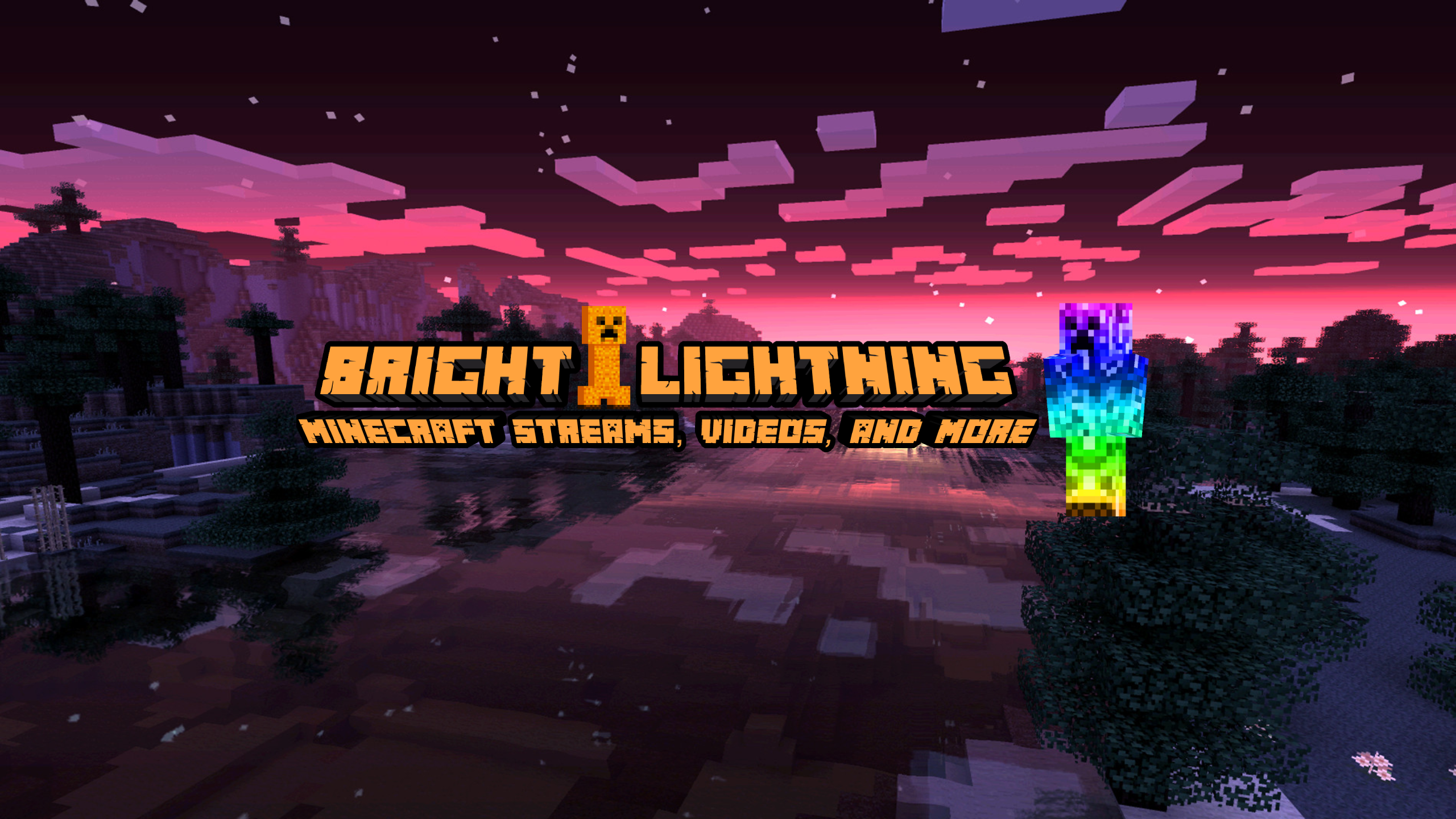 ---
---
About
Recording Setup/Software
What I record, live stream, and edit on is a Samsung Tab A 2019 128GB.
Some Videos are recorded on my Xbox.
Mic - Blu Snowball Ice
Record Software - Mobizen
Streaming Softwere - Omlet (aka Omlet Arcade)
Editing Software - YouCut
What I make thumbnails with - SnapSeed
Video Manager - TubeBuddy
Contact
Email - [email protected]
Telegram - @Bright_Lightning
Discord - Bright Lightning#6416
All checked at lest ever other day.
About me
So, I started YouTube back in 2016,
My videos in the beginning were Pokemon,
and World Of Cubes, The reason I started YouTube was because,
I wanted somewere to show my Pokemon Card Collection,
and Would of Cubes Builds.
The reson I choice the name Bright Lightning.... Read More
FAQ
Q - Why do you have a .org website?
A - Because a internet co. owns the .com, and .net. So the org is the next best top level domain to me.

Q - Why did you make a YouTube channel?A - I wanted somewere to share suff I make.
---
ADS
---
Website Created and Designed by Bright Lightning - &copy 2020